Confident Kids In A Loving Space
Exploring A Fascinating World With Expert Support And Guidance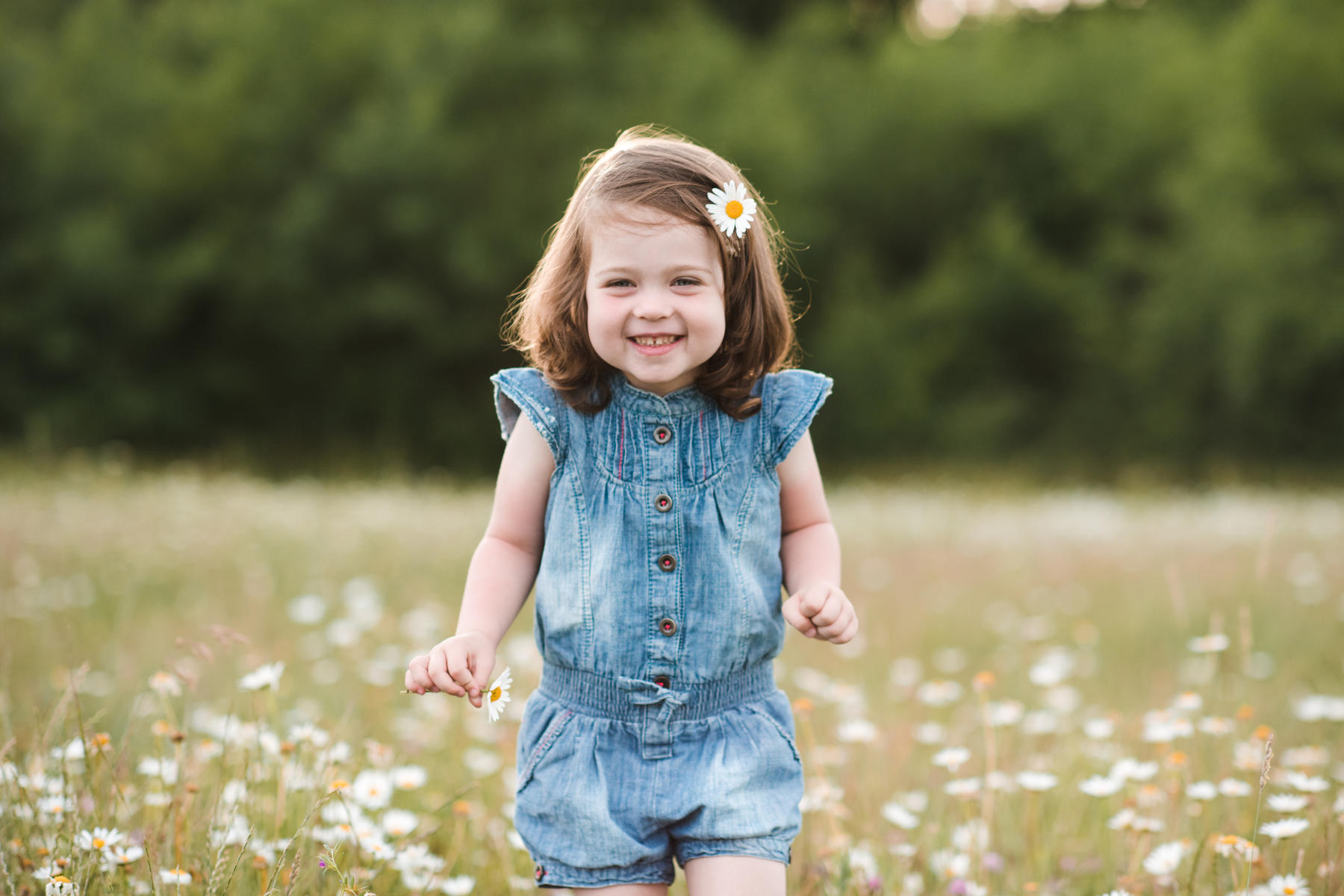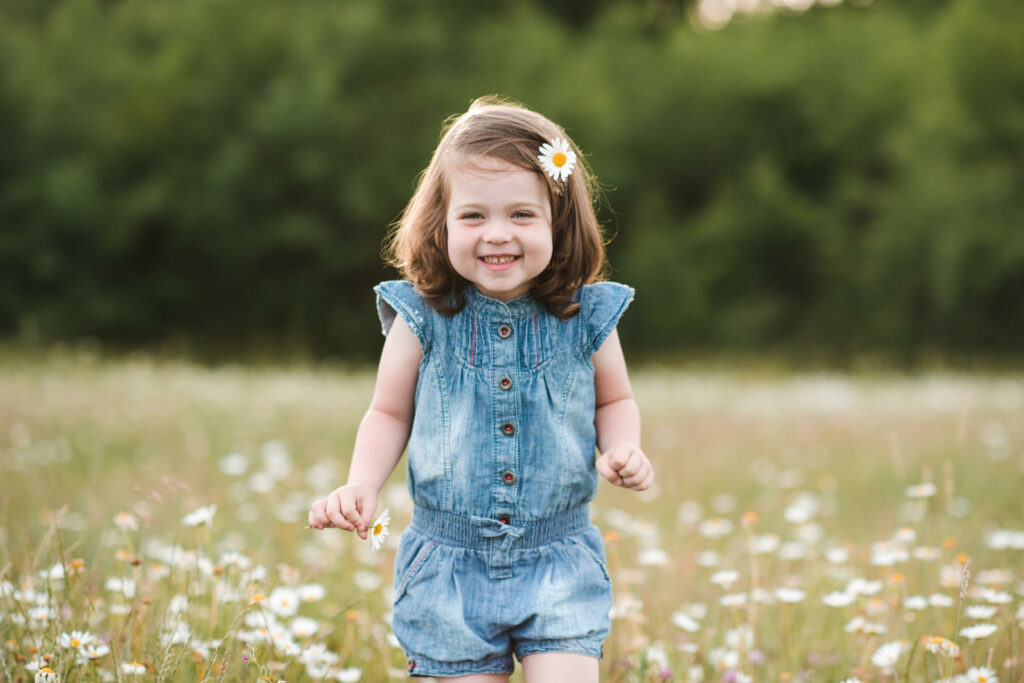 Confident Kids In A Loving Space
Exploring A Fascinating World With Expert Support And Guidance
Toddlers - EXPLORERS | 24 months - 3 years | Serving Northrige, CA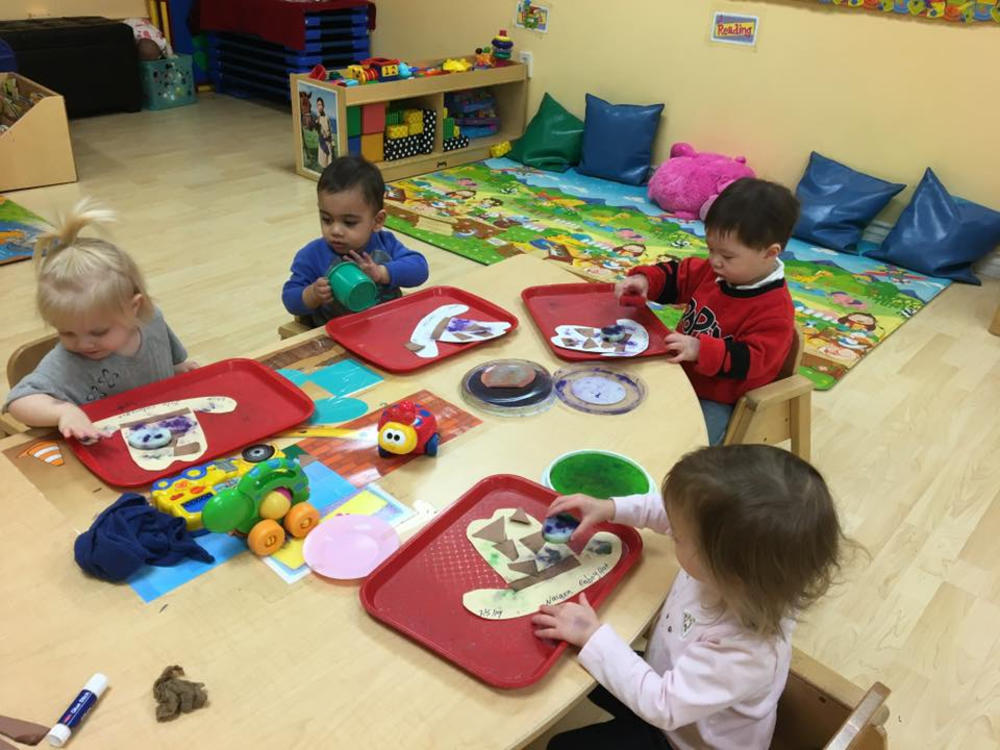 Extra Attention Guides Successful Development
In their small class, your child gets personalized care at this crucial age to encourage and support them through every milestone, as they learn to walk, sing, talk and run all at once, allowing for the chance to celebrate each success.
An All-Round Curriculum For Kinder-Readiness
Under the care of their experienced teachers, your child explores new ideas through engaging activities for cognitive and emotional development, which will give them a solid foundation for their school career.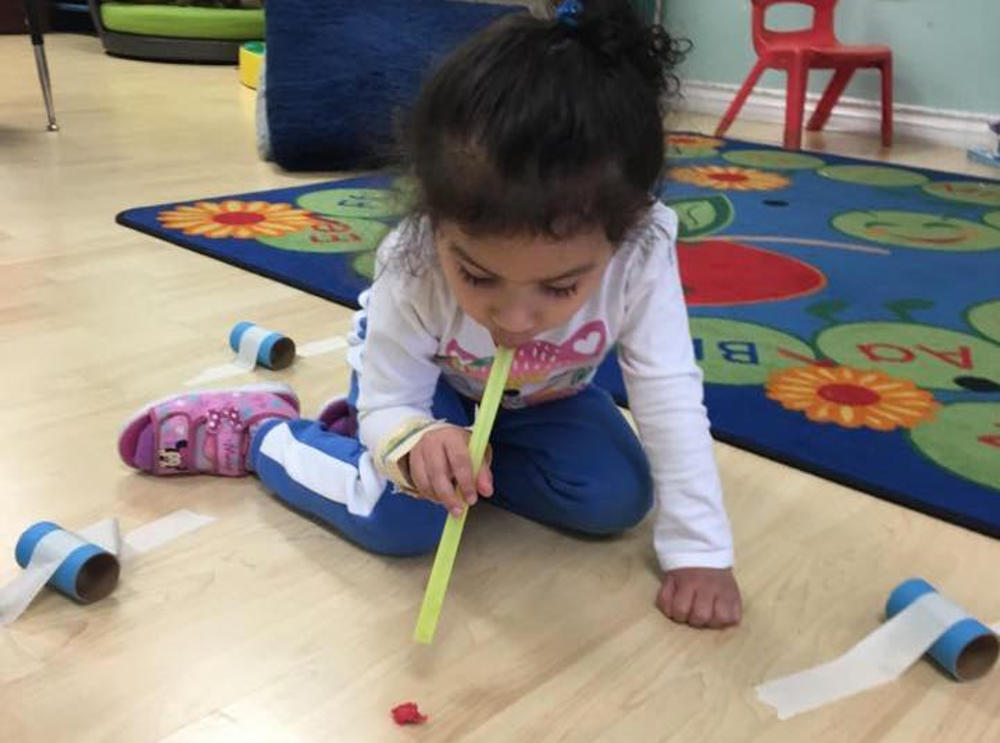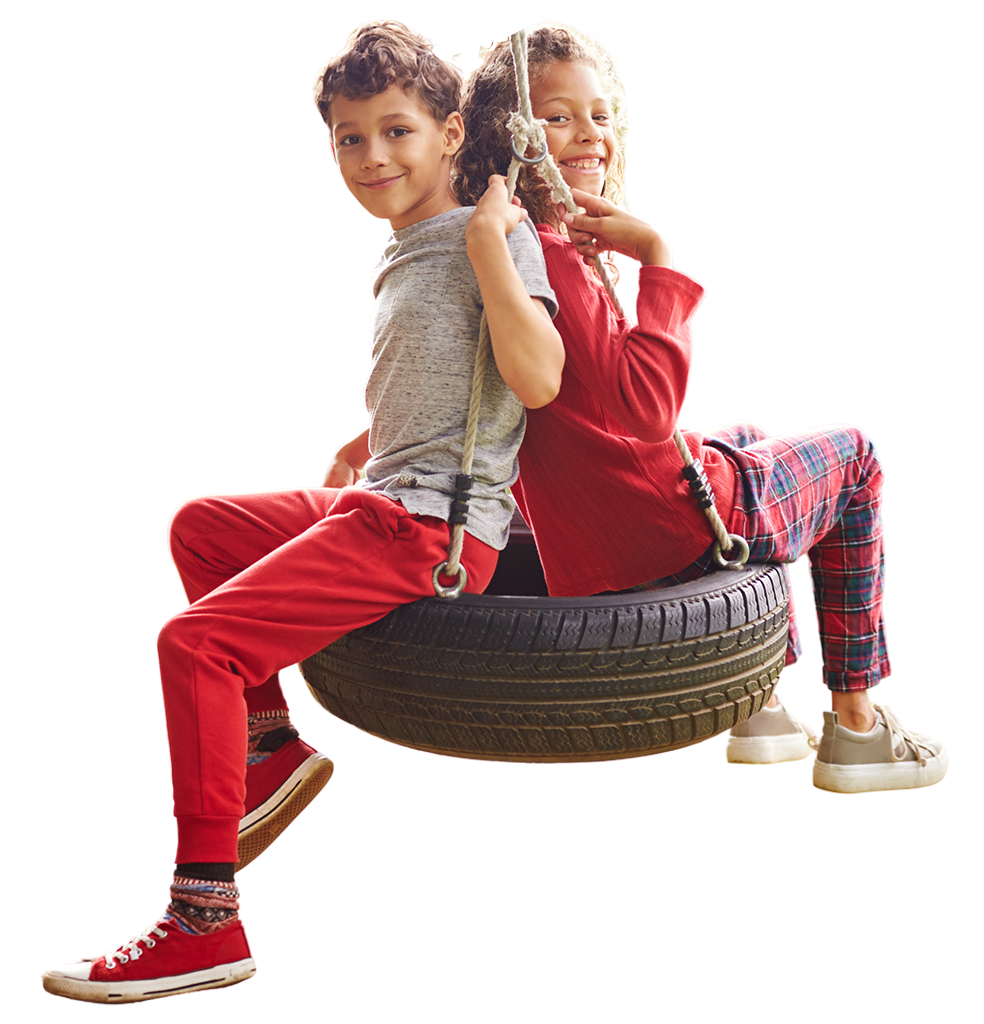 The Full-Day Program Is Available from 7 a.M. to 6 p.M.
Exposure To Languages For Improved Communication
As they learn with children and teachers who speak Russian, Arabic, Spanish, and Armenian, as well as English, your child's language center is stimulated for a brain boost as well as cross-cultural interactions.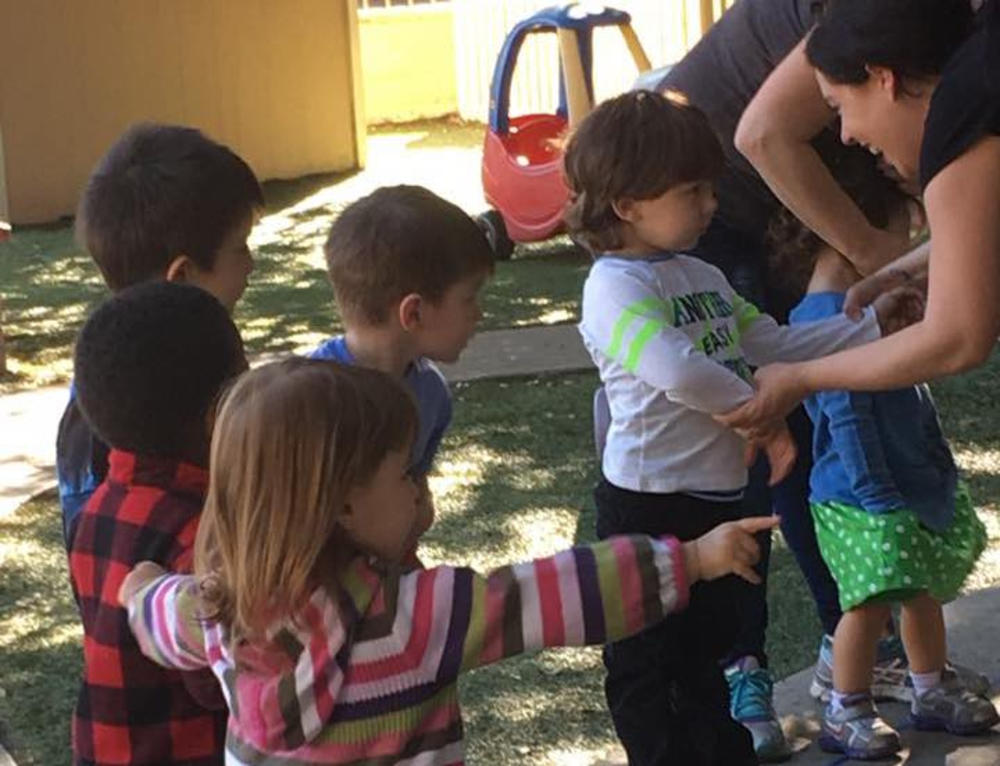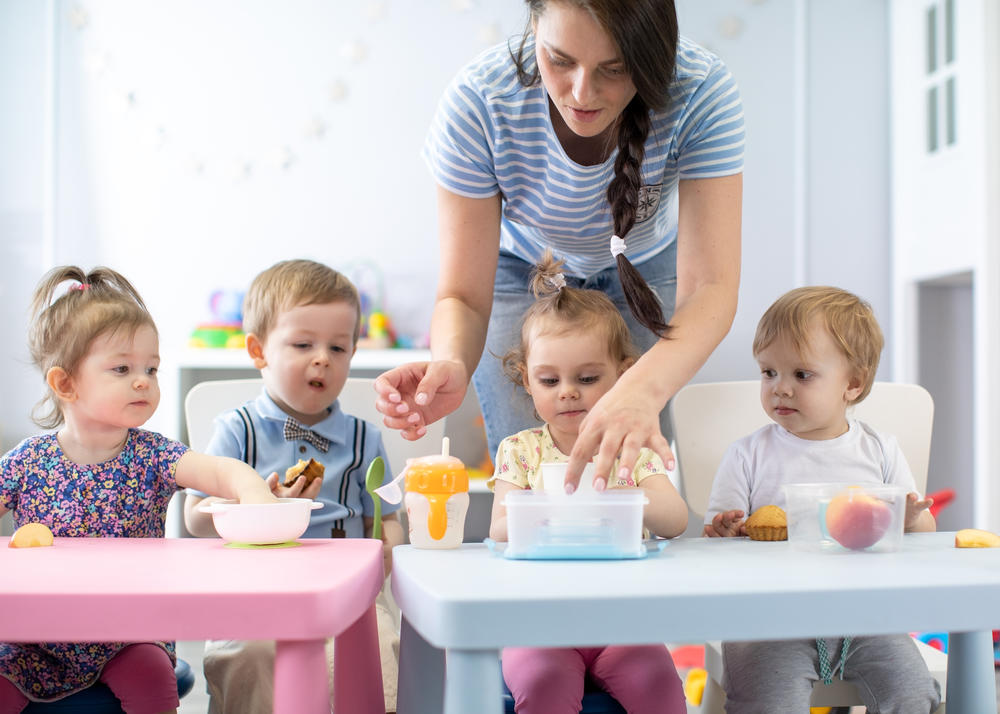 Holistic Health As A Priority
With a foundation of nutritious meals and snacks served every day, your child develops healthy lifestyle habits, supported by the Healthy Me curriculum, which helps them understand how to eat well.
Outdoor Fun And Games Offer Diverse Ways To Learn
On natural climbable structures, in the shaded playground, and the outdoor classroom, your child will enjoy hours every day in the fresh air, which supports their brain growth as well as their physical health.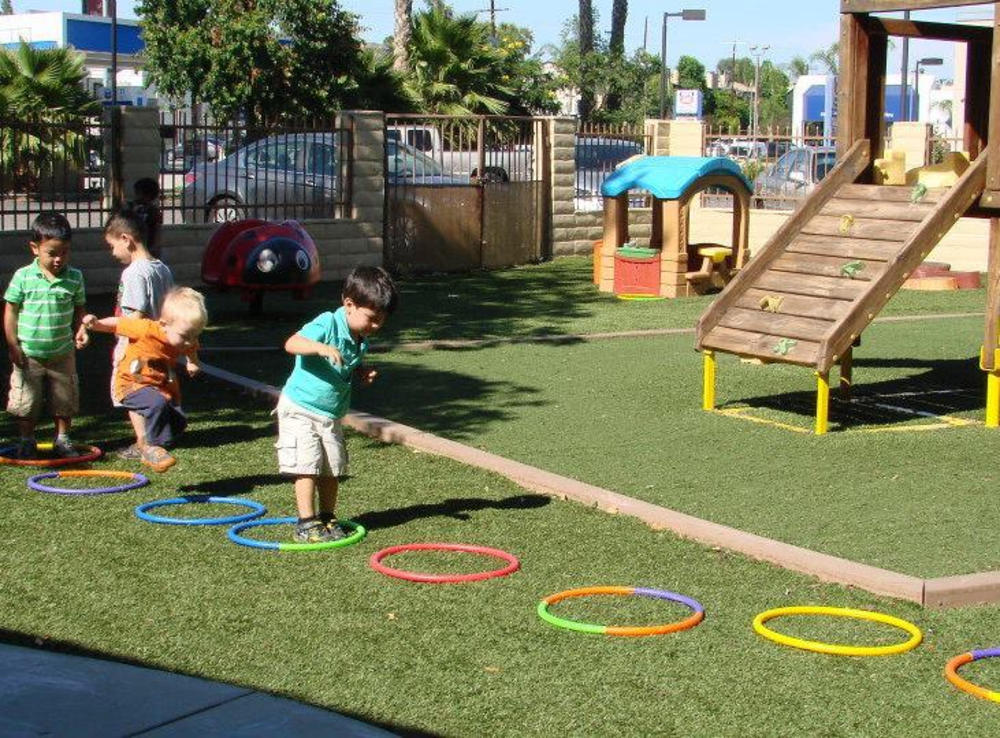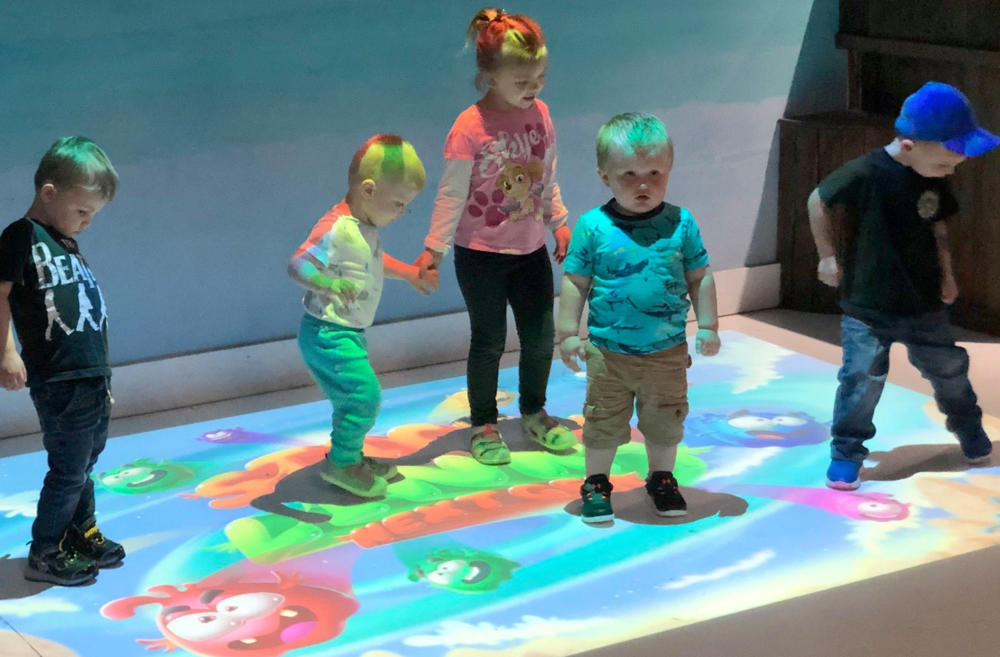 Toddlers Run, Jump, And Play With Life-Sized Games
The Beam interactive system provides safe, age-appropriate games that get your toddler moving. Since the games are projected onto the floor, your child is always in motion as they run, hop, jump, and more.
A Unique Education Supported By Nature
As part of the Animaly program, your child has the chance to learn all about nature as they meet, cuddle, and care for bunnies, goats and more, for a deeper understanding of their wonderful world.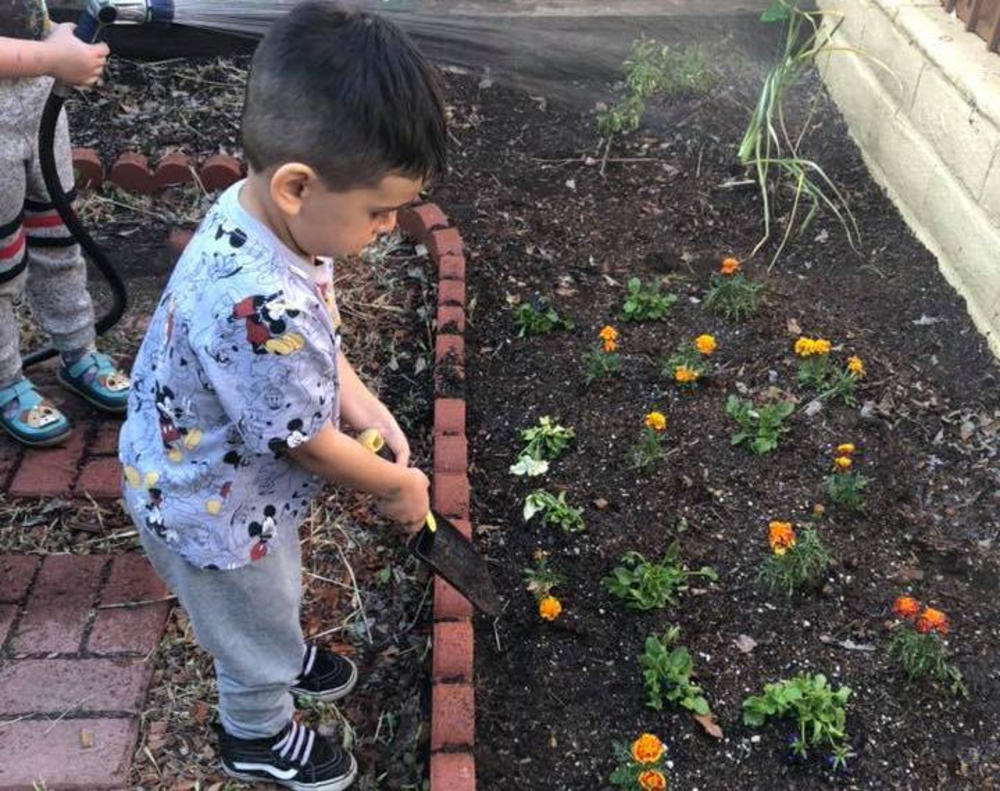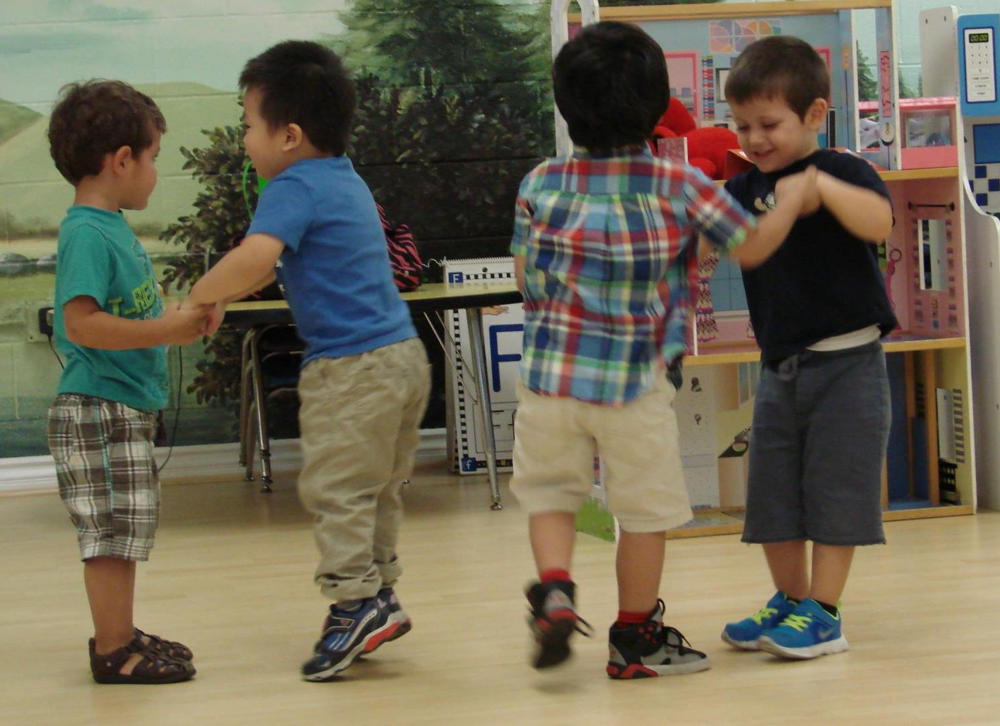 Developing Independence Through Musical Talents
In the Beethoven's Toddlers class, your child explores emotions and mood through music, learning to express themselves as they learn the basics of rhyme, rhythm, tempo, singing, and listening.
Strength And Social Skills Through Soccer
In the fun, non-competitive, and educational environment of Super Soccer Stars, your child builds physical strength, gross motor skills, and coordination, with lots of positive reinforcement and fun.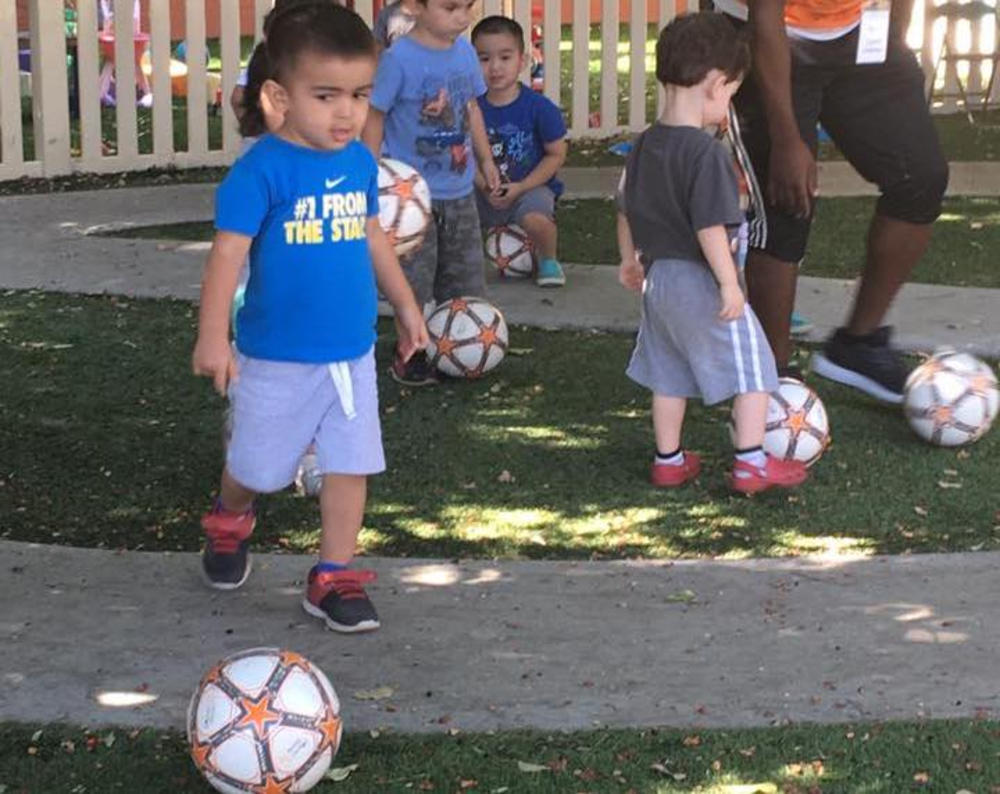 Hear What Parents Are Saying...
"It's like a home away from home"

As a Site Supervisor at Little Treehouse Academy I can say that one of the best things about our school is that the parents, students and staff are very welcoming and friendly. It's like a home away from home where everyone can feel comfortable and enjoy their school day.
"The curriculum they offer is great"

Best daycare! My daughter attends LTA and the teachers are amazing! Kind, patient, and willing to work with and help your child! The curriculum they offer is great and geared towards various areas to keep your child engaged and learning! I definitely reccomend this place!
"Such a great daycare for my son"

Little treehouse is such a great daycare for my son. If you want your child to have an effective learning experience this is the care you want because my son learns something new everyday especially when it comes to Alphabet knowledge and Print concepts.
"We love this school"

We love this school. Great staff!! Our oldest child went here and our youngest attends now. We love the director!!!
"Best Pre-school!"

Best Pre-school! All my 3 children were taken care by these fabulous people!
"I recommend this preschool"

A great place where children belongs. receives individual attention and care. I recommend this preschool.
Kick-off your child's incredible
early learning journey