Keeping Your Child Safe And Healthy Is Easy
With Proven Guidelines Like Temperature Checks And Mask-Wearing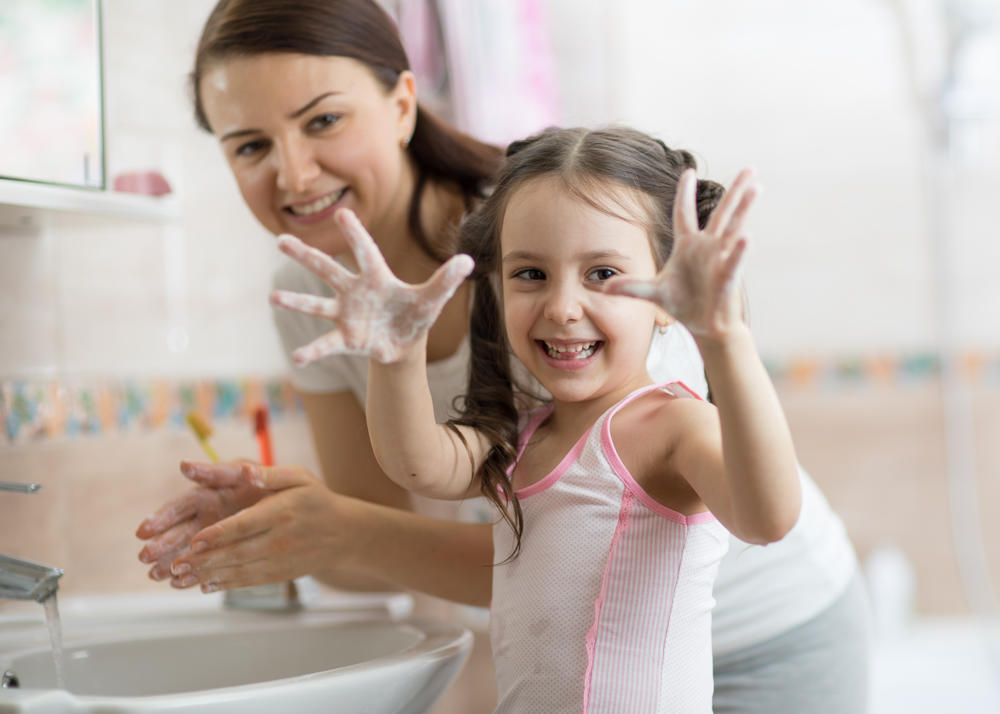 Keeping Your Child Safe And Healthy Is Easy
With Proven Guidelines Like Temperature Checks And Mask-Wearing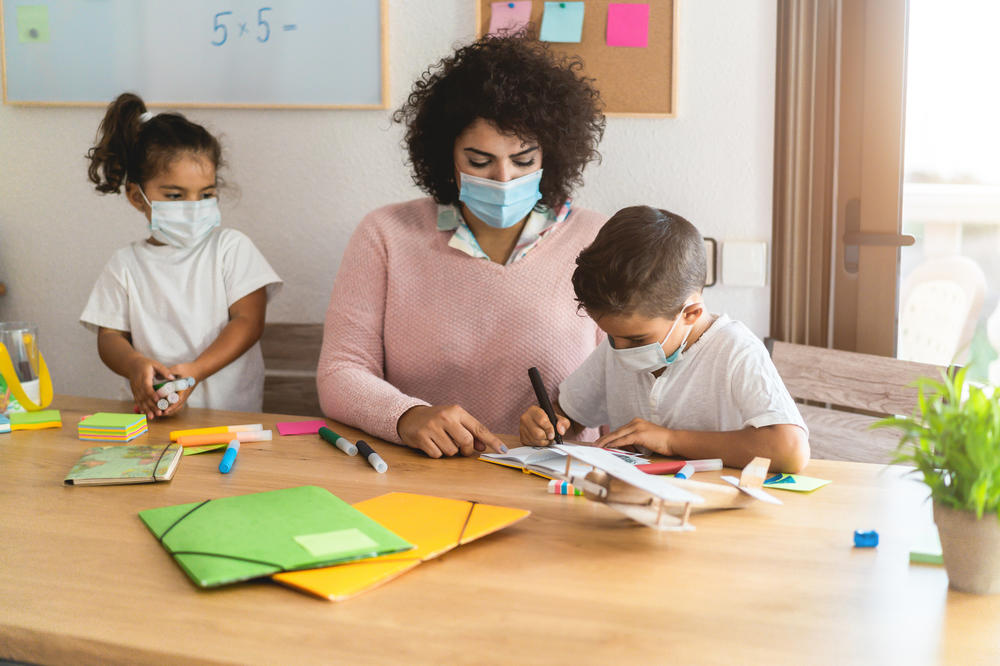 Protective Face Masks Keep Your Child Safe
We provide protective face coverings for all staff members at school, so your child's health stays shielded from potential risk.
Tracking Symptoms To Keep Everyone Healthy
Temperature checks for all staff members and children upon arrival, along with wellness checks throughout the day, make it easy to track symptoms, quickly respond, and ensure all who enter the facility are symptom-free.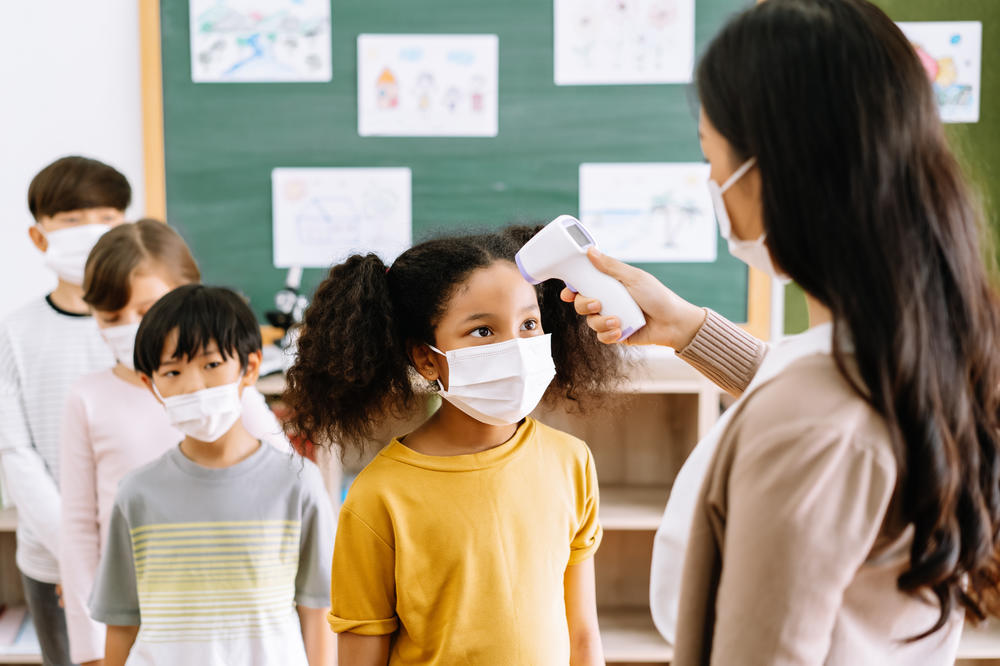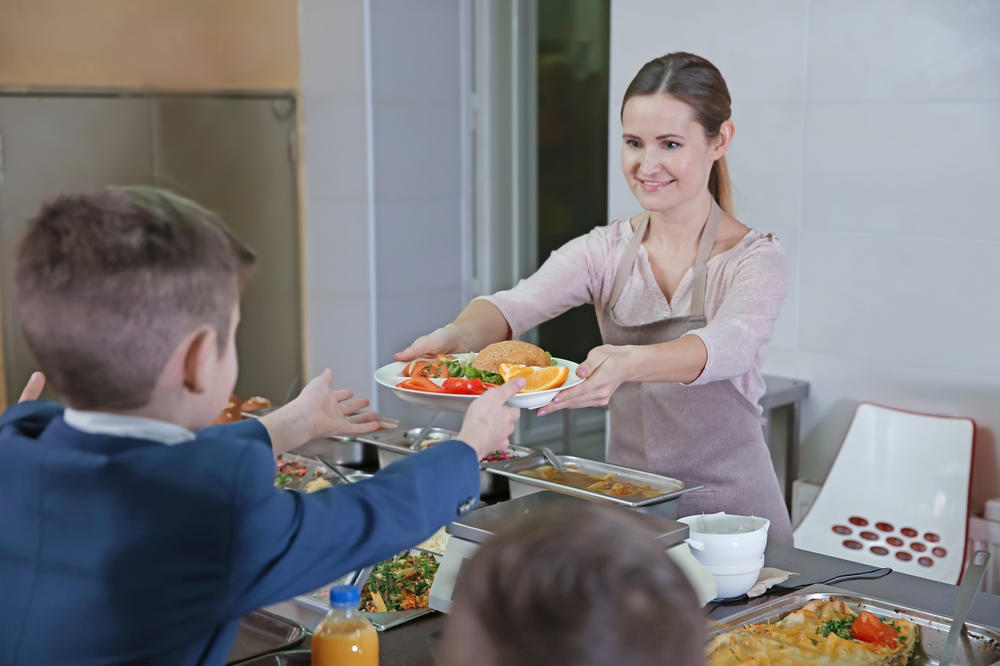 Limited Access And Single Serve Foods Stops Exposure
To curb the spread of germs, parents and family members remain in the parking lot only, and tours are via Zoom. Family-style dining is on hold and replaced by pre-plated meals, limiting the potential risk of cross-contamination to keep your child safe.
Heightened Cleaning And Hygiene Keep Spaces Safe
Frequent, thorough hand washing ensures germ-free hands to keep tools and toys clean, while scheduled cleaning and sanitizing keep your child's surfaces and spaces free of contaminants for a healthy home-away-from-home where peace of mind prevails.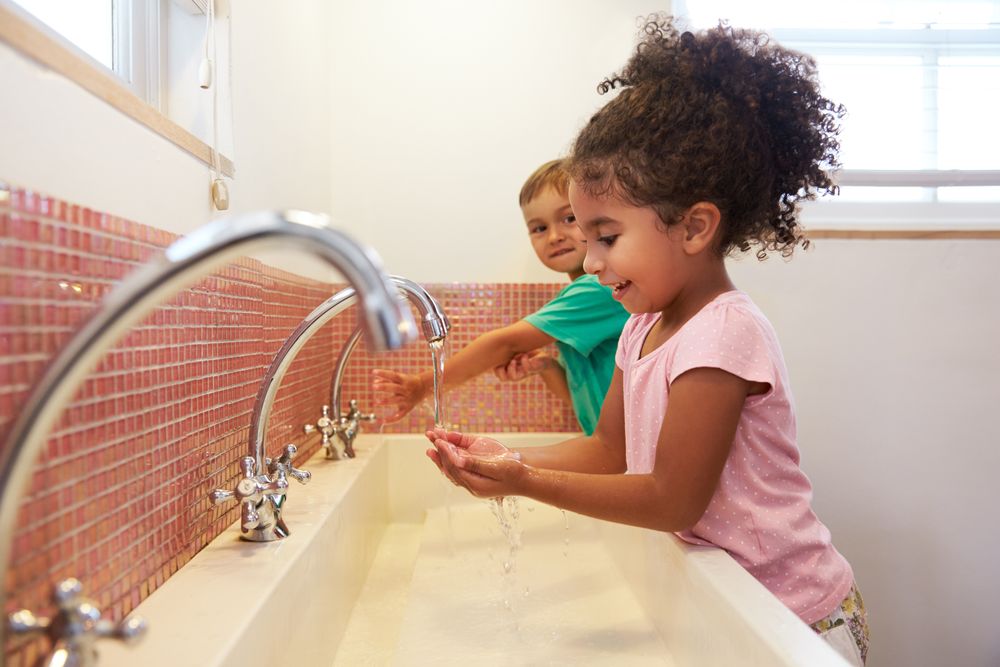 Healthcare Workers And Community Responders Enjoy 10% Off Tuition Healthcare industry workers and community responders like law enforcement, firefighters, EMT, etc., enjoy a 10% tuition discount for your invaluable service to the community.
Hear What Parents Are Saying...
"It's like a home away from home"

As a Site Supervisor at Little Treehouse Academy I can say that one of the best things about our school is that the parents, students and staff are very welcoming and friendly. It's like a home away from home where everyone can feel comfortable and enjoy their school day.
"The curriculum they offer is great"

Best daycare! My daughter attends LTA and the teachers are amazing! Kind, patient, and willing to work with and help your child! The curriculum they offer is great and geared towards various areas to keep your child engaged and learning! I definitely reccomend this place!
"Such a great daycare for my son"

Little treehouse is such a great daycare for my son. If you want your child to have an effective learning experience this is the care you want because my son learns something new everyday especially when it comes to Alphabet knowledge and Print concepts.
"We love this school"

We love this school. Great staff!! Our oldest child went here and our youngest attends now. We love the director!!!
"Best Pre-school!"

Best Pre-school! All my 3 children were taken care by these fabulous people!
"I recommend this preschool"

A great place where children belongs. receives individual attention and care. I recommend this preschool.